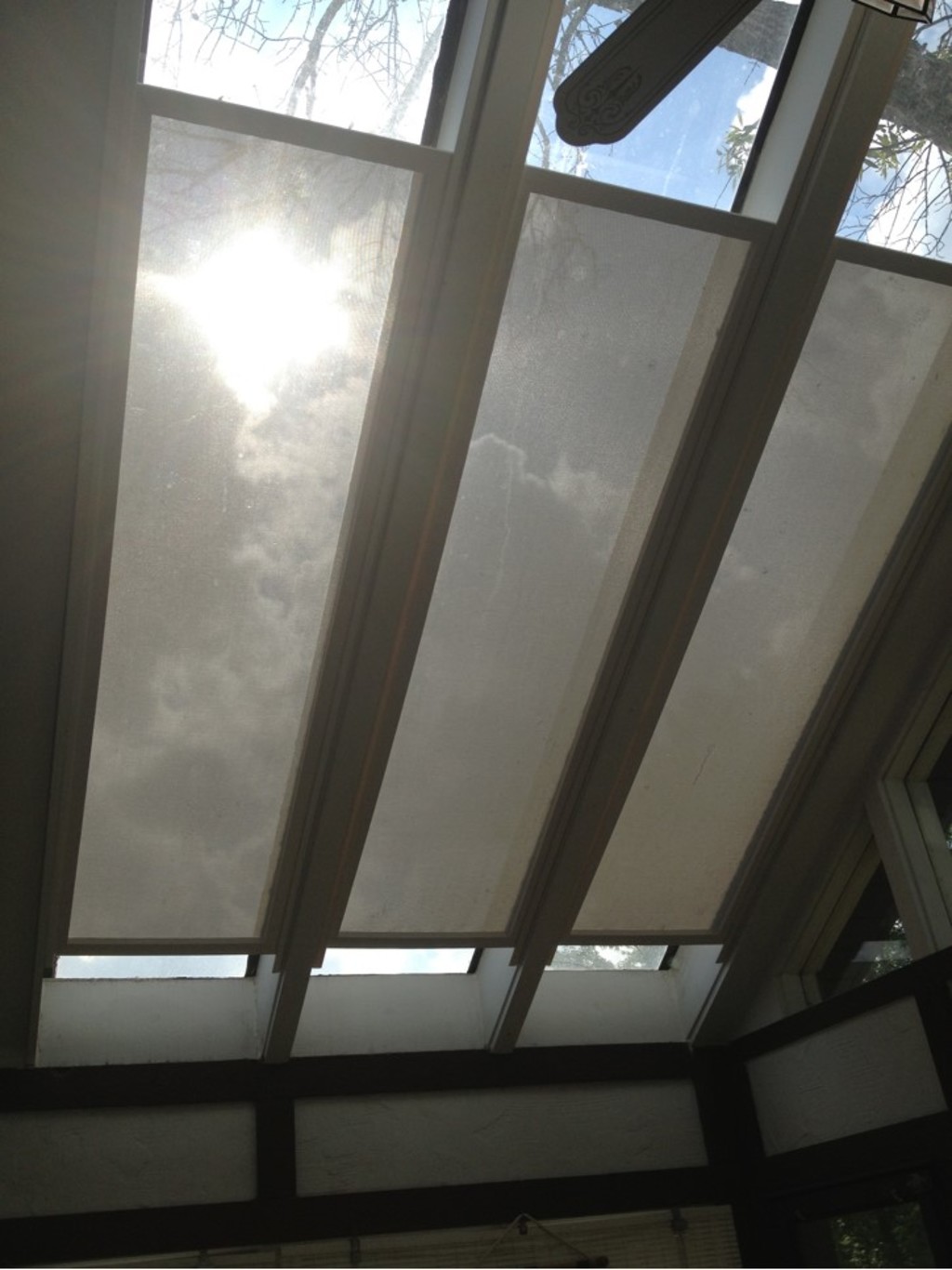 At Blind Designs, we're proud to offer sun shade solutions that work for skylights as well as windows. Skylights can both help a room feel more spacious and let in tons of natural light. But sometimes all that sunlight can end up being too much of a good thing!
If you're dealing with glare, fading of furnishings and flooring, excessive solar heat, or other drawbacks caused by uncovered skylights, our team can help. We offer a wide range of different window treatments appropriate for skylight installation, and we can help you select the best options for your light management needs. Just because you have a beautiful skylight doesn't mean you have to resign yourself to squinting at all that light. Let our professionals match you with the shade screens, window blinds, or other solutions that are right for you.
Check out this example of custom shade panels we installed in a local family's back sunroom. These great skylights were letting in just a bit too much sun, and the trio of screen shade panels provides a great way to cut down on the blinding glare without blocking the light entirely. They're easily adjustable and completely removable as well, offering fantastic flexibility as well as light control.
If you're looking for a similar glare-reducing solution or you want other window covering options for your skylights, just give us a call! Serving Chicago-area properties for more than 30 years, Blind Designs is your answer for custom shades and shutters for windows, skylights, and more.