You don't have to eat in a fancy restaurant or visit a posh hotel to experience a charming atmosphere. By installing plantation shutters at home, you can enjoy the ambiance and functionality of these distinctive window treatments every day of the year.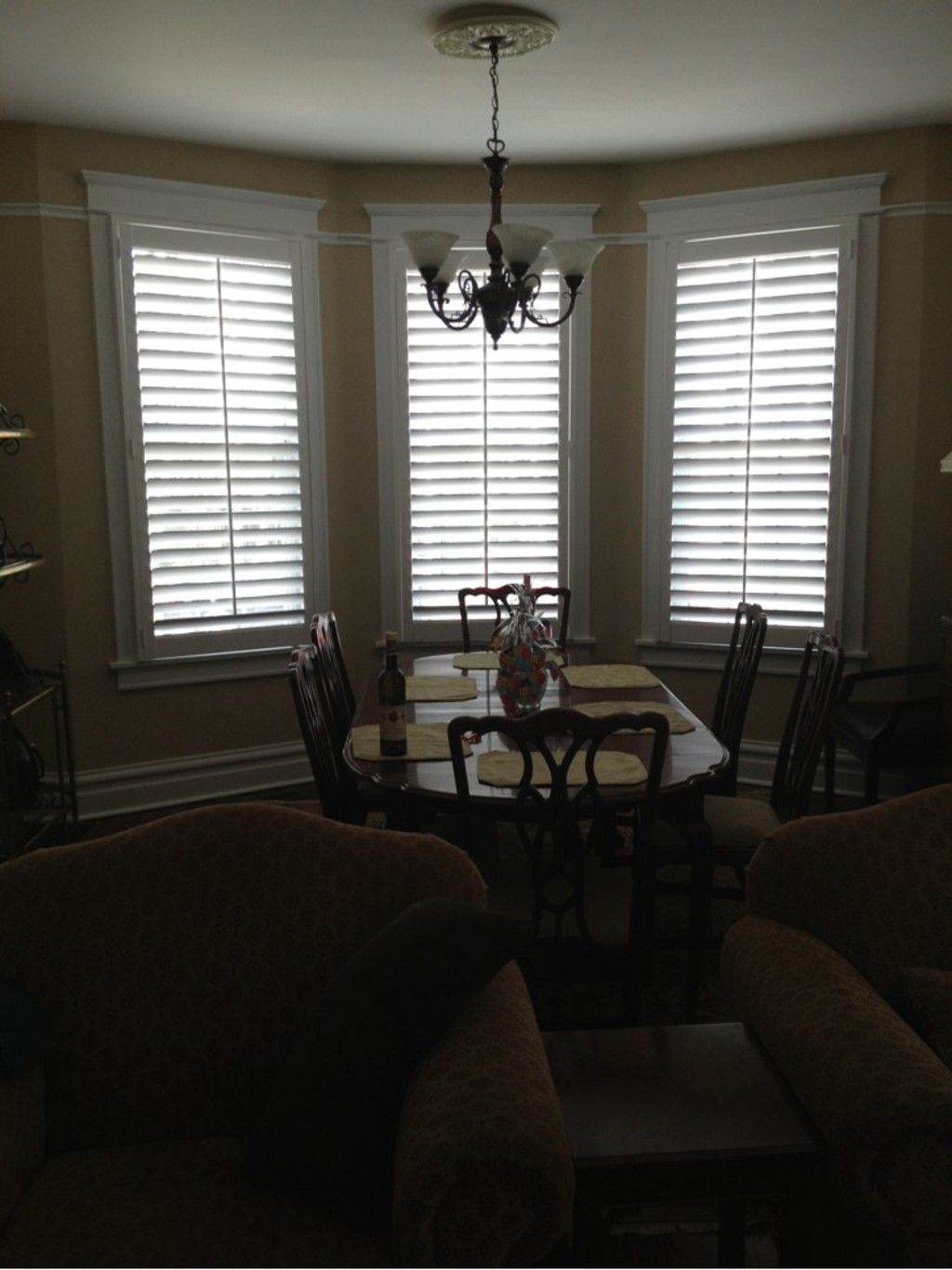 That's how one family on the North Side was able to bring more comfort and character to their traditional dining room. The team at Blind Designs customized their interior window shutters to beautifully complement the home's décor, fitting the window openings snugly while adding privacy and protection from the sun.
These are just a couple of the benefits you can look forward to when you add quality plantation shutters to your windows. Unlike some other window treatment options, window shutters bring enduring value to your home, as they can be a popular feature with home buyers when you choose to sell your home down the line. Additionally, the frame-filling design and construction of plantation shutters make them energy efficient. Not only will you love the look of your new window shutters, but your home will stay cooler in the summer and warmer in the winter, helping to reduce your energy bills the whole year through.
Best of all, Blind Designs can bring you plantation shutters to meet your needs in any room of the house. They're an upscale alternative to horizontal blinds, going beyond privacy and light management features to provide greater energy efficiency, stunning aesthetics, and lasting performance.
When you want window treatments with real wow factor, opt for plantation shutters from Blind Designs. We're happy to offer a free, in-home design consultation for your Chicago-area residence. Ready to get started? Contact us today!